Mój blog (Grudzień 2013)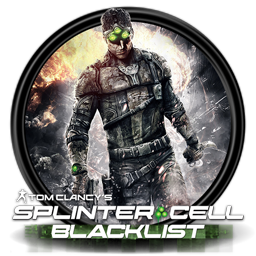 Witajcie Gramowicze !


W ostatnim czasie wraz ze Swoją Dziewczyną dokonałem zakupu kilku ciekawych tytułów.
Będąc w Media Markt trafiliśmy wiele ciekawych okazji i wyprzedaży.
Jak co roku Media Markt organizuje wietrzenie magazynów, także więc wybór gier w cenach promocyjnych był dość duży.
Ceny niektórych gier były naprawdę niskie i atrakcyjne, co sprawiało, że nasz koszyk robił się z minuty na minutę coraz pełniejszy.
Pierwszym tytułem zakupionym przez nas był dodatek do gry ArcaniA: Upadek Setarrif, który kosztował niespełna 5 zł.
Drugim tytułem zakupionym przez nas w bardzo atrakcyjnej i niskiej cenie był Art of Murder: Sztuka Zbrodni. Tytuł ten kosztował nas 5 zł.
Trzecim zakupionym przez nas tytułem godnym uwagi i polecenia był Chronicles of Mystery: Drzewo Życia, który kosztował nas 5 zł.
Czwartym tytułem, który rzucił się nam na pierwszy plan był Catz 2, którego nabyliśmy w cenie 10 zł.
Piątym tytułem, który okazał się bardzo trafnym i udanym zakupem był Wildlife Park 3, który kosztował nas 30 zł.
Szóstym tytułem, który zrobił na nas ogromne wrażenie był Tom Clancy's H.A.W.X ,którego wartość wynosiła 10 zł.
Siódmym tytułem, który zainspirował nas ciekawym, trójwymiarowym pudełkiem okazała się Botanicula, za którą zapłaciliśmy 10 zł.
Ponadto będąc w Media Markt zakupiliśmy listwę zasilającą firmy Vivanco, za którą zapłaciliśmy 60 zł.
Ostatnimi zakupami, jakie zrobiliśmy w salonie Empik były Magazyn CD-Action oraz Czasopismo PSX Extreme.

Nasze zakupy uważamy za udane i trafne.


W podsumowaniu tego wpisu chciałem również dodać, iż stałem się nabywcą wyjątkowej, bardzo ciekawej i bogatej Edycji Kolekcjonerskiej gry Tom Clancy's Splinter Cell: Blacklist, którą otrzymałem od Mojej Kochanej Dziewczyny na swoje 19 urodziny :-).




komentarzy: 1

Wtorek, 31 grudnia 2013, 09:25
Więcej o mnie
Krótko o mnie:Nazywam się Bodzio_Gracz. Jestem graczem komputerowo - konsolowym oraz kolekcjonerem gier. Wszystkie moje gry jakie kolekcjonuję są oczywiście oryginalne, gdyż trudno jest mi sobie wyobrazić w swej kolekcji jakąś nieoryginalną grę. Głównym i pierwszorzędnym gatunkiem gier, w jakie gram jest jRPG. W swojej kolekcji posiadam wiele gier z tego gatunku, np. Seria Final Fantasy, Dragon Quest. Chciałbym dodać także, iż moje zainteresowania sięgają także komputerów oraz konsol. A więc krótko mówiąc moimi zainteresowaniami są gry, konsole oraz komputery, bez których nie wyobrażałbym sobie życia.
Moje tagi:gry, komputery, konsole
Urodziny:za 308 dni (21 grudnia 1994)
Moje motto:Jeśli coś robisz , rób to do końca.
Obecny stan:

Gry to całe życie !
Posiadany sprzęt:PC, PC, PlayStation 2, Mobile, Mobile, Mobile, Mobile, mp4 IBOX eclipse, Telewizor LG , PlayStation 3, PSX, Telewizor 32', Telewizor 37', PlayStation 4, Pegasus
Namiary na mnie
e-mail: bodzio.majones(at)poczta.onet.pl, e-mail: bodzio.gracz(at)gmail.com, GG: 11646658, www: http://ja.gram.pl/Bodzio-gracz, Youtube: BodzioGracz, Facebook: BodzioGracz , e-mail: bodzio.gracz(at)gmail.com, Xfire: bodziogracz7, PlayStation Network: Bodzio__Gracz, Microsoft: BodzioGracz, Battlelog: Bodzio__Gracz, Origin: BodzioGracz1, Uplay: BodzioGracz, Steam: BodzioGracz, Google Plus: BodzioGracz, Twitter: BodzioGracz, Instagram: BodzioGracz
Prywatne wiadomości
Zaloguj się by wysyłać wiadomości
Ankieta
Jaką Postać z gry Assassin's Creed uważasz za najlepszą ?
Altair


61%

13 głosów

Desmond


4%

1 głos

Al-Mualim


0 głosów

Abbas Sofian


0 głosów

Malik Al-Sayf


19%

4 głosy

Ryszard I Lwie Serce


0 głosów

Tamir


0 głosów

Garnier de Naplouse


0 głosów

Talal


4%

1 głos

Abu'l Nuqoud


4%

1 głos

Wilhelm z Montferratu


0 głosów

Majd Addin


0 głosów

Jubair al Hakim


0 głosów

Sibrand


0 głosów

Robert de Sable


4%

1 głos
Suma oddanych głosów: 21
Ostatnio gram w
Tytuł gryPo sieci?Ukończona?
Planowane Zakupy.
PC:
- Counter Strike 1.6
- Counter Strike: Source
- Call of Duty 2
- Call of Duty 5: World at War
- Crysis
- Emergency 2012
- Fahrenheit
- F.E.A.R 2
- Ghostbusters
- Lego Star Wars II: The Original Trilogy
- Medal of Honor: 10th Anniversary Edition
- Penumbra Złota Edycja
- Portal
- Portal 2
- Serious Sam HD: Złota Edycja
- Sniper Elite V2
- Spintires
- The Elder Scrolls IV: Shivering Isles
- The Elder Scrolls IV: Knights of the Nine
- Wildlife Park II
- Zoo Tycoon II

PSX:
- Ace Combat 3
- Ape Escape
- Colin Mc Rae
- Crash Bandicoot 3
- Driver 2
- Dino Crisis
- Gran Turismo
- Gran Turismo 2
- Harry Potter and the Sorcerers Stone
- Harry Potter and the Chamber of Secrets
- Kiss Pinball
- Medal of Honor Underground
- Medal of Honor Underround 2
- Medievil
- Need For Speed Porsche 2000
- Need For Speed Road Challenge
- Pitfall 3D: Beyond the Jungle
- Resident Evil
- Resident Evil 2
- Silent Bomber
- Star Wars Episode I
- Star Wars Episode II
- Tombi
- Tony Hawk's Pro Skater
- Tony Hawk's Pro Skater 2

PS2:
- Ace Combat 04: Distant Thunder
- Ace Combat 5: Squadron Leader
- Ace Combat Zero: The Belkan War
- Ape Escape
- Brave
- Call of Duty: Finest Hour
- Call of Duty 3
- Crash Bandicoot: Wrath of Cortex
- Crash of the Titans
- Crash Bandicoot: Mind over Mutant
- Crash Bandicoot: Unlimited
- Crash Nitro Kart
- Fantavision
- Gran Turismo Concept 2002 Tokyo-Geneva
- Gran Turismo 4
- Jak and Daxter: The Precursor's Legacy
- Jak and Daxter: Zaginiona Granica
- Jak X Combat Racing
- Metal Gear Solid 2: Substance
- Metal Gear Solid 3: Snake Eater
- Motorstorm: Arctic Edge
- Okami
- Ratchet & Clank
- Ratchet & Clank: Size Matters
- Ratchet: Gladiator
- Ratatouille
- Robots
- Secret Agent Clank
- Stuart Little 3
- Spyro: Enter the Dragonfly
- Spyro: A Hero's Tail
- Spyro: A New Beginning
- Spyro: Enter the Dragonfly
- Star Wars Battlefront I
- Socom Combined Assault
- Super Monkey Ball Deluxe
- Super Monkey Ball Adventure
- Tony Hawk's Pro Skater 3
- Tony Hawk's Pro Skater 4
- Tony Hawk's American Wasteland
- Tony Hawk's Project 8
- Tony Hawk's Downhill Jam
- Tony Hawk's Porving's Ground
- Tourist Trophy
- Up: The Video Game
- WRC
- WRC II
- WRC: Rally Evolved

PS3:
- Ace Combat: Assault Horizon
- Call of Duty: Modern Warfare 2
- Call of Duty Black OPS II
- Colin McRae: Dirt 2
- Harry Potter: Insygnia Śmierci cz.1
- Harry Potter: Insygnia Śmierci cz.2
- Infamous
- Killzone 3: Helghast Edition
- Medal of Honor: Warfighter
- Metal Gear Solid 4
- Midnight Club: Los Angeles
- Ratchet & Clank: Quest for Booty
- Ratcher & Clank: A Crack in Time
- Ratchet & Clank: A Tools of the Destruction
- Skate
- Skate 2
- Socom: Confrontation
- Socom 4: Polskie Siły Specjalne
- Uncharted 3: Drake's Deception
- White Knight Chronicles
- White Knight Chronicles II


PS4:

- Agatha Christie: The ABC Murders
- Assassin's Creed Syndicate
- Assassin's Creed Unity
- Battlefield Hardline
- Call of Duty: Ghosts
- Destiny
- Diablo III: Reaper of Souls - Ultimate Evil Edition
- Dragon Age: Inkwizycja
- Dragon Quest Heroes
- Dying Light
- Fallout 4
- Far Cry 4
- Final Fantasy XIV: A Realm Reborn
- Final Fantasy XIV: Heavensward
- God of War III Remastered
- Grand Theft Auto V
- inFAMOUS First Light
- Killzone: Shadow Fall
- LEGO Batman 3: Poza Gotham
- LEGO Jurassic World
- LEGO Marvel Super Heroes
- LEGO Movie
- Metal Gear Solid V: Ground Zeroes
- Minecraft Story Mode
- Need For Speed Rivals
- Project CARS
- Resident Evil: Revelations 2
- Risen 3: Władcy Tytanów
- Sniper Elite III: Afrika
- The Elder Scrolls Online: Tamriel Unlimited
- The order 1886
- Thief
- Tom Clancy's The Division
- Tony Hawk's Pro Skater 5
- Uncharted: Kolekcja Nathana Drake'a
- Uncharted 4: Kres Złodzieja
- Wiedźmin 3: Dziki Gon
- Wiedźmin 3: Dziki Gon - Serca z Kamienia


Sprzęt:
- Głośniki Logitech Z-906
- Karta Pamięci 8 MB Sony
- Konsola Microsoft Xbox One X
- Konsola Microsoft Xvox One
- Konsola Microsoft Xbox 360
- Konsola Microsoft Xbox
- Konsola Sony PlayStation One
- Konsola PlayStation Portable
- Konsola PlayStation Vita
- Konsola Nintendo Wii
- Konsola Nintendo Wii U
- Konsola Nintendo 2DS
- Konsola Nintendo 3DS XL
- Konsola Nintendo Switch
- Konsola Super Nintendo Entertaiment System
- Konsola SEGA Mega Drive
- Konsola SEGA Dreamcast


Książki:

- Harry Potter i Kamień Filozoficzny
- Harry Potter i Komnata Tajemnic
- Harry Potter i filozofia: Przewodnik po Hogwarcie



Moje statystyki
Na gram.pl jestem już: 3492 dni
Moich wejść na gram.pl: 8 466 (#842)
Napisanych postów i komentarzy: 491 (#1431)
Napisanych recenzji: 83 (#2)
Wpisów na blogu: 200 (#57)
Liczba odwiedzin mojego gramsajta: 17 061 (#49)
Archiwum wpisów
Wrzesień 2010
Kwiecień 2011
Czerwiec 2011
Wrzesień 2012
Listopad 2012
Czerwiec 2013
Sierpień 2013
Luty 2014
Marzec 2014
Maj 2014
Czerwiec 2014
Lipiec 2014
Sierpień 2014
Wrzesień 2014
Listopad 2014
Styczeń 2015
Luty 2015
Marzec 2015
Kwiecień 2015
Lipiec 2015
Sierpień 2015
Wrzesień 2015
Październik 2015
Listopad 2015
Grudzień 2015
Styczeń 2016
Luty 2016
Marzec 2016
Kwiecień 2016
Maj 2016
Czerwiec 2016
Lipiec 2016
Październik 2016
Listopad 2016
Styczeń 2017
Luty 2017
Marzec 2017
Kwiecień 2017
Maj 2017
Czerwiec 2017
Lipiec 2017
Sierpień 2017
Wrzesień 2017
Październik 2017
Listopad 2017
Grudzień 2017
Styczeń 2018
Luty 2018
Marzec 2018
Maj 2018
Czerwiec 2018
Lipiec 2018
Sierpień 2018
Wrzesień 2018
Październik 2018
Listopad 2018
Grudzień 2018
Styczeń 2019
Luty 2019